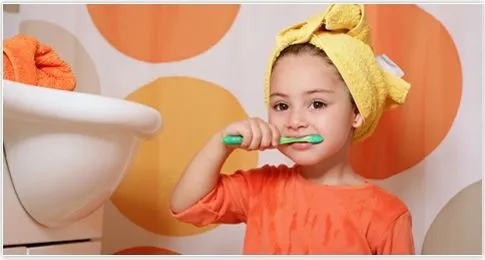 Dental lasers and pediatric dental care are a perfect match. Diagnostic and treatment lasers help make a child's exposure to dentistry far less traumatic than in the past. The key here is early diagnosis and intervention of problems.
The Diagnodent decay diagnosing laser allows us to find decay at it's earliest stages in your childs teeth. The Diagnodent paired with transillumination (a bright LED diagnostic light) also reduces the need for xrays in children significantly. Many of our pediatric patients do not recieve dental xrays until their permanent teeth have arrived or even later.
Early decay can often be treated without fillings at all. We have successfully treated many children's early cavities with non filling interventions such as diet counseling, sealants, fluoride and calcium products. Once again, the use of advanced diagnostic technology is important here.
When a tooth does need a filling, the Powerlase laser combined with early diagnosis when the cavity is small allow for a comfortable and atraumatic experience for the child. Most of the time no needle or drill is needed. Much of the fear and trepidation adults have visiting the dentist comes from traumatic childhood memories. By eliminating the need for anesthesia and tooth drilling these procedures are much less frightening to your child.
Some children still need referral to a Pediatric Dentist. These children are either behaviorally too frightened or fidgety to cooperate or have advanced dental problems that need specialist care. We will refer your child if needed to to one of our trusted specialists.
For lots of great information on childhood dental health visit NIH's Medline Plus Website.