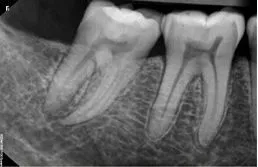 Our new location is fully digital. We have Carestream digital imaging for taking x-rays.
Carestream RVG 6100 Digital Radiography System offers the highest image resolution in the industry—delivering the same image quality as KODAK Intraoral INSIGHT Dental Film. Perfect for any dental application, the sensor generates exceptionally detailed, crystal-clear images each and every time it's used.One disadvantage of many digital systems is that the resolution is less than traditional dental film, but Kodak is the first to reach this threshold.
We also have a Kodak 8000 Digital Panoramic System that provides excellent full mouth dignostic x-rays in seconds, all with reduced radiation to the patient compared to traditional systems. This device also can take specialized images of open and closed TMJ.
Digital x-rays are quickly becoming adopted by the dental industry. A digital x-ray allows the dentist to take an image of the tooth or teeth and put it into an imaging program. Within this imaging program, there are a number of tools that will allow the dentist to take a very close look at the teeth and surrounding structures with amazing accuracy. As a benefit to the patient, the digital x-ray also provides less radiation than a standard x-ray. This is due to the fact that the digital version of the x-ray is much more sensitive to this radiation and has been specifically designed with the patient in mind